Weighing and packing of carrots in sealed bags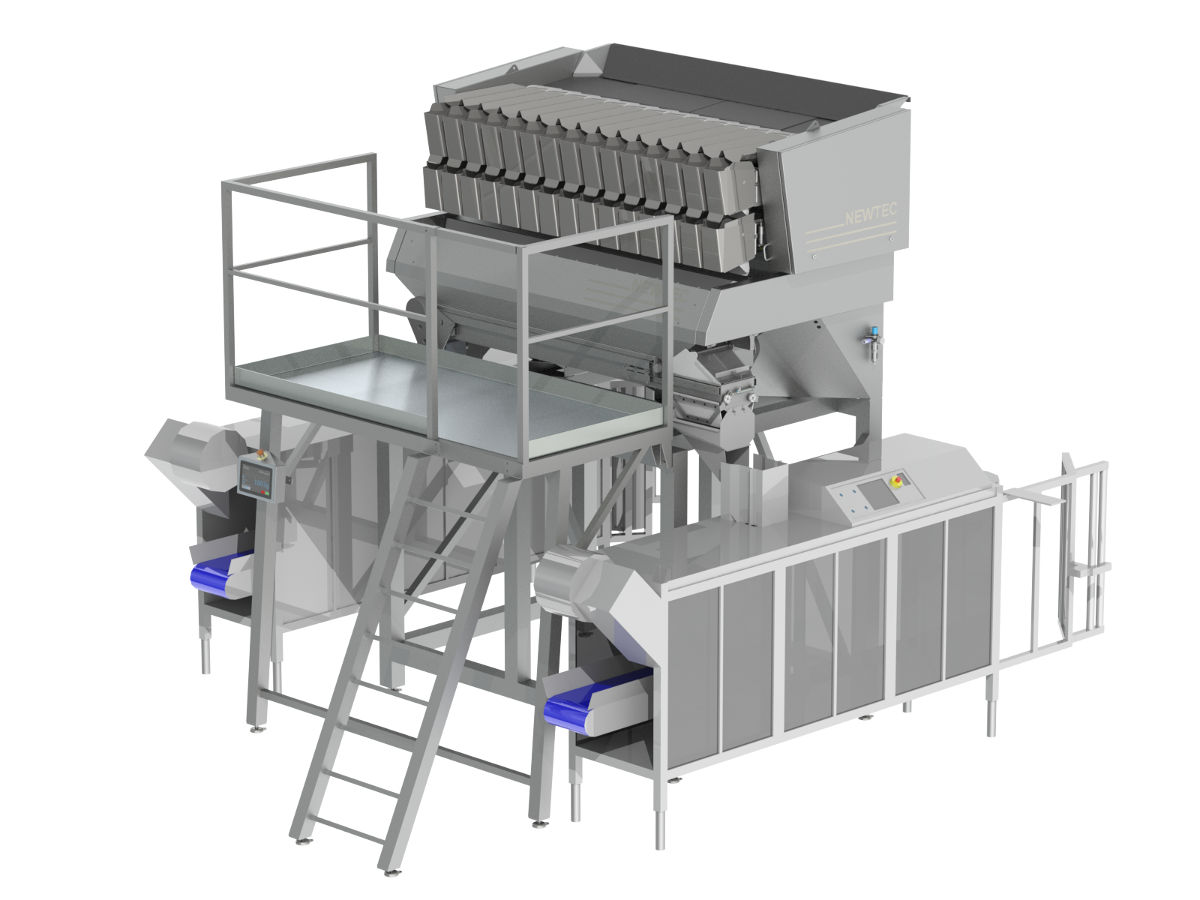 Delivery March 2012
Product Carrots
Portion sizes 0,5-2,5 kg
Partner Gillenkirch
Capacity 60 portions/min. (30 portions per packaging machine)
Machines included
Newtec weighing machine, model 4015B2G
Two horizontal packaging machines, Gillenkirch, model 7000E-K
Portion Collecting System (PCS) with four conveyors. Two for each side
Floor frame and service platform
Challenge
Our customer wanted high capacity and a very gentle handling of their product with low drop height.
Solution
Newtec was chosen as supplier because of the very low giveaway, our weighers are known for (as low as 0.2% average overweight) and because we could ensure a gentle handling of their product with a low drop height. Most importantly, we guaranteed the required high capacity.
Our most recent combination weigher, model 4015B2G, was chosen for the solution to ensure the requested high speed and accuracy. The weigher is constructed with a new infeed system which ensures optimal distribution of products. Already in the vibration chutes before the weighing pans, the carrots are aligned in order to optimise speed.
The new model handles carrots up to 230 mm long. Detachable pans enables easy access for cleaning and service.
We based the packaging solution on two horizontal packaging machines to ensure the requested low drop height. In order to deliver a high speed solution, we designed a Portion Collecting System with four conveyors – two conveyors on each side. Our weigher and PCS were designed to simultaneously feed the two packaging machines. customised infeed hoppers for the bagging machine were designed, so only a few adjustments were needed during installation on site.
Further orders
Our solution has successfully been in operation since 2012 and as a result, our customer has ordered three more customised installations.